White Rabbit Restaurant, Moscú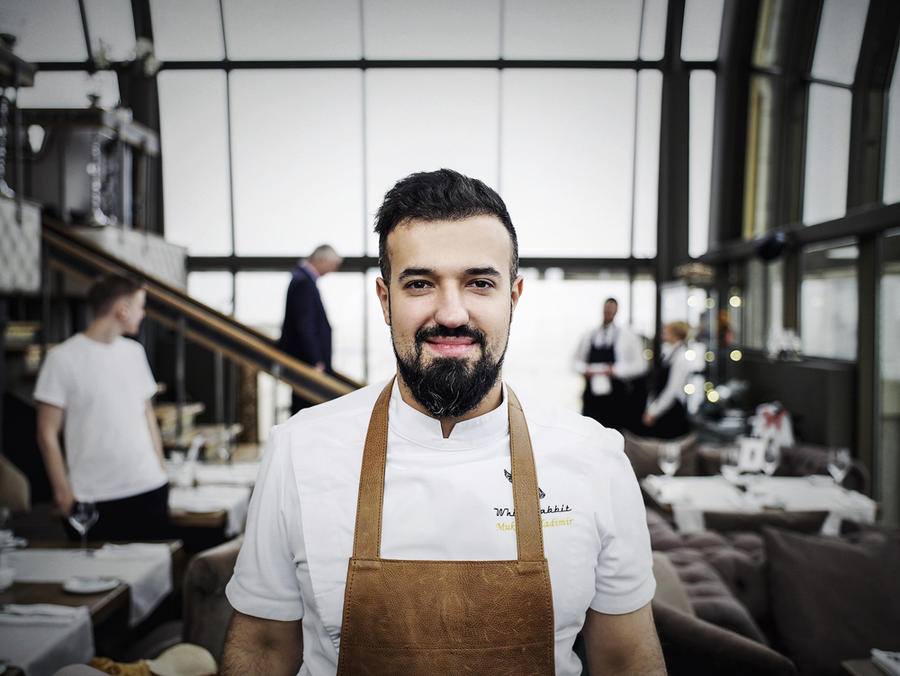 Vladimir Mukhin is one of the leaders of Russian nouveau cuisine. He is the chef at the restaurant White Rabbit, ranked number 23 in the list of the 100 best restaurantsaccording to the 50 Best Restaurants list. In addition, he was runner-up in the S. Pellegrino Cooking Cup in 2013.
Respect for tradition and interest in new culinary techniques have allowed Vladimir to become one of the leaders in the "new wave" of Russian chefs. He carries out culinary expeditions throughout Russia, discovers new products to present to his diners and recovers forgotten flavours of Russian cuisine in the most unexpected combinations of ingredients and dishes.
Seasonal cuisine, modern cuisine and flavour are the fundamental principles of Vladimir's menus at his restaurants. Currently, he is managing the kitchen at the gourmet restaurant White Rabbit but, as the culinary director, he oversees other projects carried out by the White Rabbit Family: the restaurant Selfie, the gastro-bistro Zodiac with pan-Asian cuisine, the Italian cooking chain project Luciano, and also the projects Red Fox and "Che? Harcho!" in the city of Sochi, which was a sensation during the 2014 Winter Olympic Games.
At the end of 2013, Vladimir Mukhin presented an extraordinary project for the Russian public: the gastro-bar White Rabbit. The first gastronomic performance, "10 Dreams", introduced courageous, innovative combinations of dishes and cocktails, interwoven in a theatrical-gastronomic representation. The new show, dedicated to the 150th anniversary of the first edition of Alice in Wonderland, premièred in February 2015.